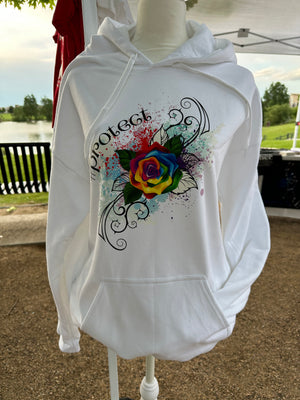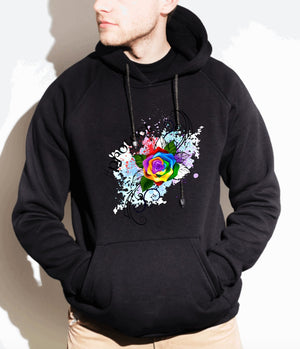 Protect Sweatshirt
Introducing Protect, the ultimate hoodie that speaks volumes about the LGBTQ community's fight for love, equality, and protection. This hoodie is not just any regular hoodie; it features a stunning rainbow rose that symbolizes the love and protection that every LGBTQ person deserves.
The Protect hoodie is crafted from premium quality cotton material that is soft, comfortable, and perfect for all-day wear. The hoodie comes with a relaxed fit that hugs your body gently, making you feel warm and cozy on chilly days.
The rainbow rose on the Protect hoodie is not just a beautiful design; it's a symbol of hope and strength for the LGBTQ community. The rose's vibrant colors represent the diversity of the community, while the rose itself symbolizes love, protection, and resilience.
The Protect hoodie is available in multiple sizes to cater to all body types and preferences. It is perfect for casual outings, gym sessions, or just lounging at home. The hoodie features a classic kangaroo pocket to keep your hands warm and your essentials close.
In conclusion, the Protect hoodie is a must-have for anyone who supports the LGBTQ community's fight for equality, love, and protection. It is not just a piece of clothing; it's a symbol of hope, strength, and inclusivity. Wear it with pride and show your support for the LGBTQ community.