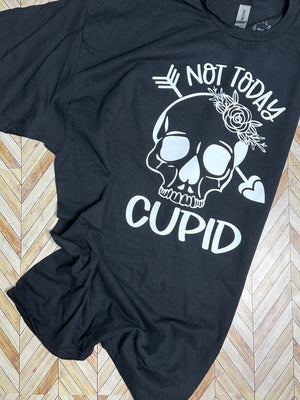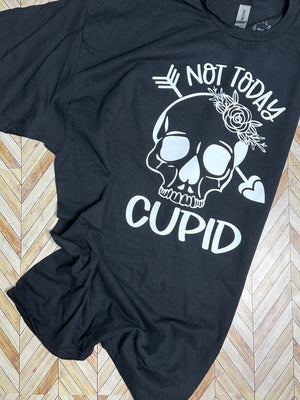 Not Today Cupid Shirt
Enough is enough Cupid! I don't want your arrow, nor do you I want your cheesy line. I am quite content on my own and I don't need you meddling in my business. Leave the mushy love story for someone else.
Now, if you're in a relationship, cupid doesn't need to be around either, so it is a win win!
Please note:shades of grey may vary.