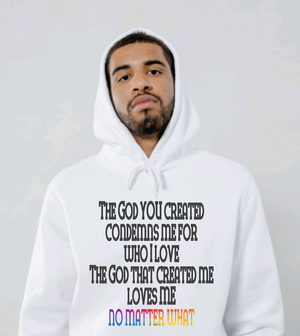 No Matter What Hoodie
This statement is bold and strong. It puts out into the world that you are loved, no matter how you identify, no matter who you love, no matter what. This hoodie isn't for everyone, and that is okay. But, it is for those that know what happens from hate isn't welcome here.
Proceeds go to the Trevor Project.
Please not that rainbow font varies based on location in vinyl.