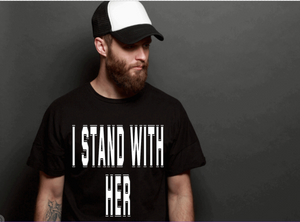 I Stand with Her Shirt
This is for every child, every adult that is supporting the women in their lives. Your voices can be just as strong, and your support can be too. Let the skies hear our cries as we let everyone know, you stand with her!
Crew neck style
Proceeds go to Planned Parenthood.