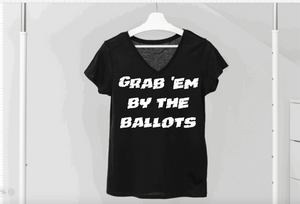 Grab 'em by the Ballot Shirt
Your voice matters! Your vote matters! Let the politicians know that they work for the people, not the other way around. This November, it is time to grab 'em by the ballot!
Font will be black on white shirts.
Grey shirts have come in various shades based on stock.