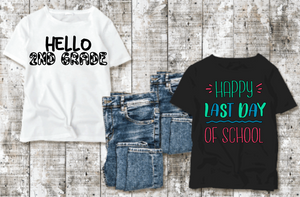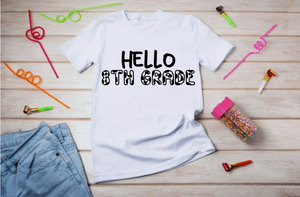 Back to School Shirt Bundle Grades 1st-8th
School is just around the corner and why not start the year and end the year off in style? In this bundle, you will get a "Hello ...grade" and a "Happy Last Day of School shirt! Talk about a deal! When ordering, you will only choose the color, but in your comment you will need to state what size shirt(s). Please make sure to say the size as it will cause delays without that information. Also, if you would like the "Hello grade" design in different colors (maybe to go along with school colors) please put that in the comment as well! (Please note that the colors will not match school colors exactly).
Did you state what sizes in the comment?