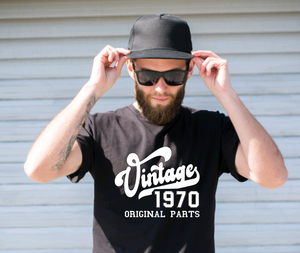 Vintage Birthday Shirt
Everyone likes a vintage wine, or so I am told. They say we age like fine wine....or was it like grapes to raisins? Either way, this design makes a statement and can be customized to say whatever year you need.  You can also customize the color of the design. 
Please note - if you do not put a year and color, you will get the exact image noted here.