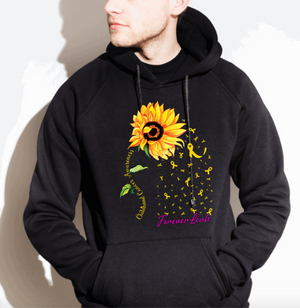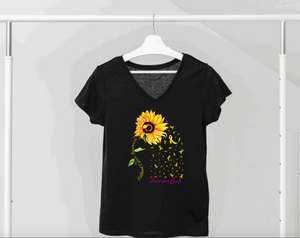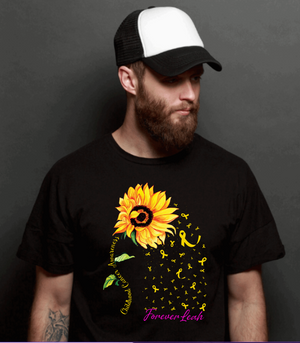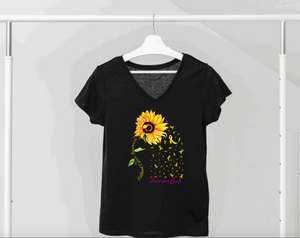 Forever Leah - Fighting Childhood Cancer
Introducing "Forever Leah - Fighting Childhood Cancer," a heartwarming and meaningful product created in honor of a beautiful angel, Leah, whose life was tragically cut short by the devastating grip of childhood cancer. This product is not just a symbol of hope; it's a testament to the enduring spirit of a courageous child and a pledge to make a difference in the fight against pediatric cancer.
Product Highlights:
🌟 A Tribute to Leah: "Forever Leah" is a tribute to the memory of Leah, a remarkable young soul who touched hearts with her bravery and resilience in the face of childhood cancer.
🎗️ Supporting a Noble Cause: Proceeds from the purchase of this product will be donated to the Ann & Robert H. Lurie Children's Hospital, where Leah received the care and love she deserved. Your purchase directly contributes to research, care, and support for children battling cancer.
🌼 Beautiful Design: Each product in the "Forever Leah" collection is thoughtfully designed to capture the beauty and innocence of childhood. From golden ribbons, to a vibrant sunflower, the artwork pays homage to Leah's enduring spirit and love of life.
💖 Spread Awareness: By wearing or displaying "Forever Leah," you raise awareness about childhood cancer and the urgent need for research and support. Together, we can make a difference and bring hope to countless families facing this relentless foe.
🌈 A Symbol of Hope: "Forever Leah" represents a beacon of hope for those fighting childhood cancer and a source of comfort for those who have lost loved ones. It's a reminder that even in the darkest of times, there is light and love.
💌 Perfect for Gifting: Share the message of love, hope, and solidarity with family and friends. "Forever Leah" products make thoughtful gifts that carry a powerful message of unity and compassion.
Join us in the fight against childhood cancer. Wear "Forever Leah" as a symbol of remembrance, hope, and support for all the brave children and families affected by this relentless disease. Let's honor Leah's memory and work together to create a brighter future for children everywhere.
Together, we can make a difference. Together, we can help rewrite the story of childhood cancer. Together, we can keep Leah's memory alive forever. Purchase "Forever Leah - Fighting Childhood Cancer" today and be a part of this inspiring journey.
Here is the link for the amazing organization that helped Leah if you wish to help out more.  https://www.alittlelighter.org